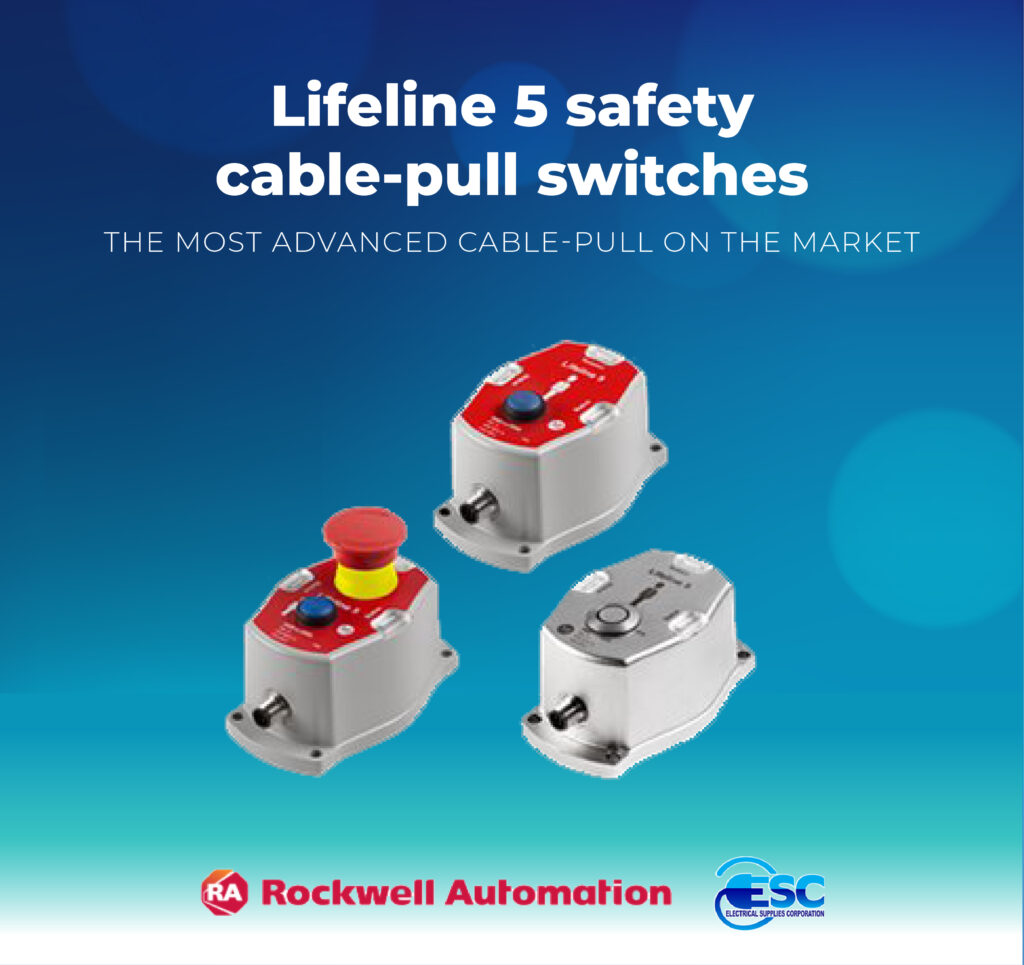 Rockwell Automation is delighted to introduce the Allen-Bradley® Guardmaster® Lifeline™ 5 safety cable-pull switch. The lifeline 5 safety cable-pull switch provides features and functionality to simplify set-up and reduce nuisance trips.

Set-up couldn't be simpler, with l.e.d.s providing a visual indication when the correct tension has been achieved. The pull-cable tension continues to be monitored, compensating for any thermal expansion or contraction of the cable, thereby reducing the likelihood of nuisance trips. An early indication of the tension limits being exceeded is provided by l.e.d or a 24V DC auxiliary output.

These features, and the rugged construction of the Lifeline 5, help to optimise productivity by combining maximum reliability with diagnostics that can help the user address potential issues before they lead to unplanned downtime.

Lifeline 5:
Is TÜV Approved — Ple, Cat 4 according to EN ISO 13849-1 – SIL CL3, per IEC 62061, even in series connections.
Supports long cable spans up to 100 m (328 ft.).
Has a wide operating temperature range of -20 to +75° C.
Try the product yourself by contacting your Rockwell Automation distribution partner, and take advantage of the additional promotional discount that is available!
Rockwell Automation  – The No.1 global supplier of machine safety solutions