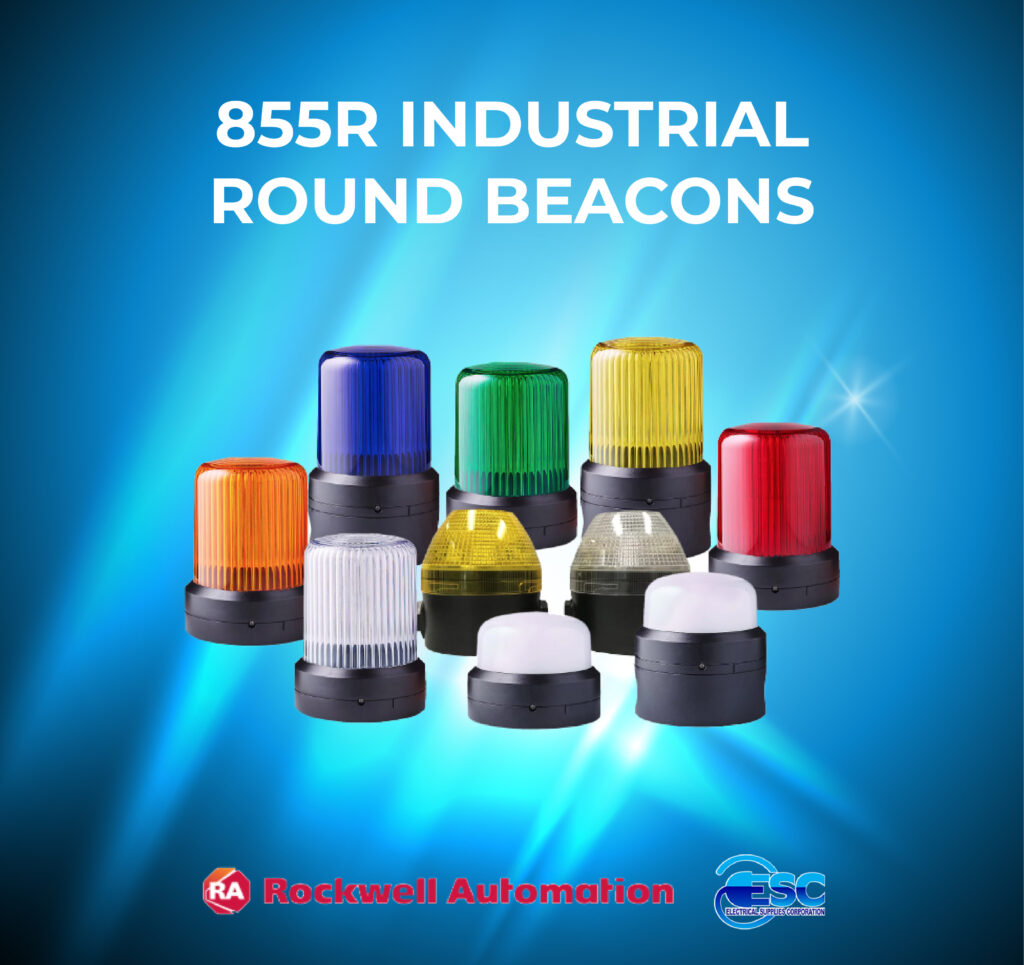 Industrial components often represent the beating heart of machines, providing the reliability, connectivity and functionality that enables maximum uptime and throughput. Rockwell Automation's range of industrial control solutions support the consistent machine performance that you and your customers are looking for.

Whatever light, sound and colour you need to signal warnings and status indications on your plant floor, our 855R Industrial Round Beacons do the job. With multiple light pattern and mounting options, maintenance-free LED technology, and the ability to use one beacon family to signal up to three machine conditions, it's never been easier to cut inventory costs and give your workforce clarity.
If you'd like to find out more, feel free to get in touch and arrange a meeting to discuss your specific priorities and use cases.