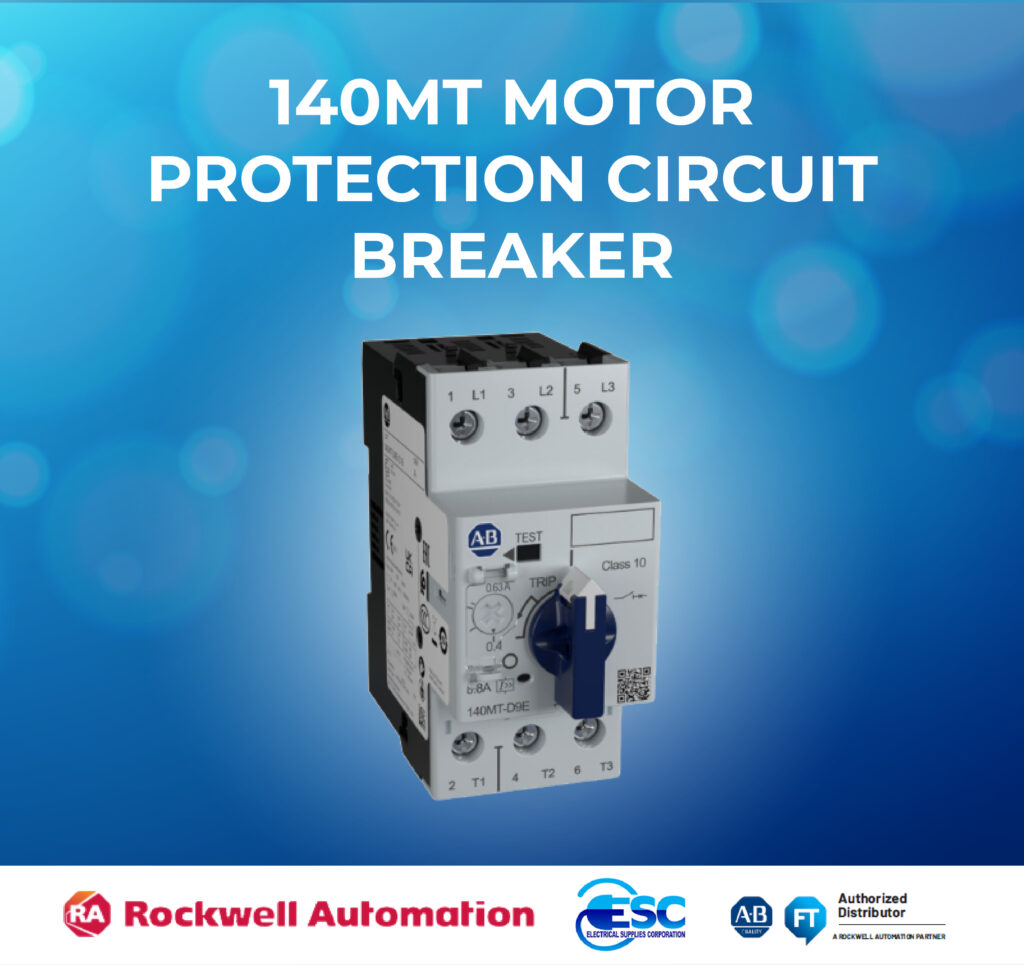 Industrial components often represent the beating heart of machines, providing the reliability, connectivity and functionality that enables maximum uptime and throughput. Rockwell Automation's range of industrial control solutions support the consistent machine performance that you and your customers are looking for.

With the 140MT Motor Protection Circuit Breakers, suitable for two-component and three-component starters, you'll be able to apply assembled starters without the need for additional branch circuit protection. You'll also be able to save money through tap conductor ratings that allow smaller conductors in group motor installations, and get magnetic short-circuit and thermal overload protection up to 40A.
If you'd like to find out more, feel free to get in touch and arrange a meeting to discuss your specific priorities and use cases.