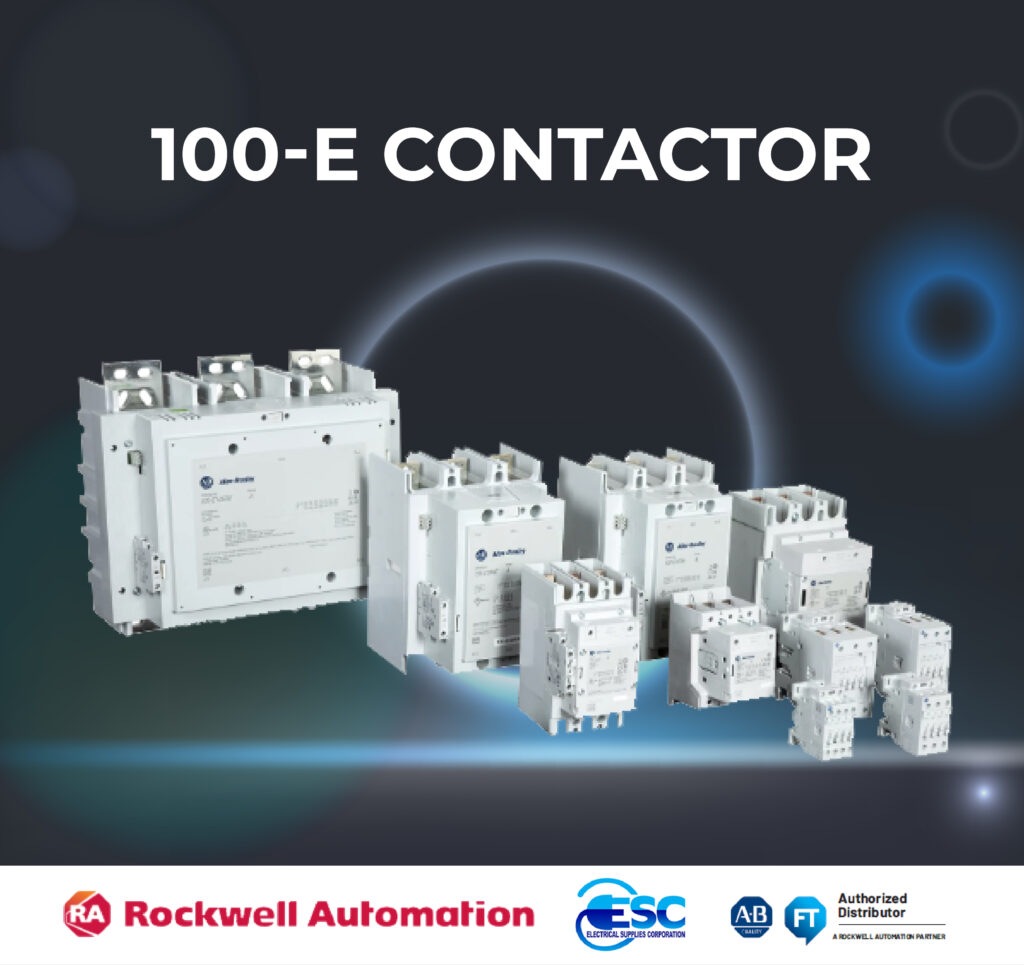 Industrial components often represent the beating heart of machines, providing the reliability, connectivity and functionality that enables maximum uptime and throughput. Rockwell Automation's range of industrial control solutions support the consistent machine performance that you and your customers are looking for.

The range of 100-E contactors may be compact and space-saving in their design, but this doesn't compromise their performance. They can support any level of current, from 9 to 2650 amps, and yield significant energy savings thanks to their low power consumption. Additionally, the universal electronic AC/DC coils ease selection and material holding.
If you'd like to find out more, feel free to get in touch and arrange a meeting to discuss your specific priorities and use cases.